Band Bio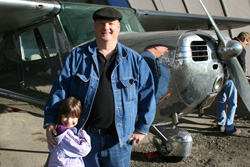 Rick Strutinski - Drums - Vocals
When signing up for "Band" in elementary school Rick told the teacher he was a drummer. When the teacher asked if he had ever played the drums or if he even owned a drum, Rick's answer was... "No. But I'm a drummer!" As a born entertainer, he now owns several drum sets. He quite often plays the heck out of a self-designed "vertical" or "stand-up" set that never fails to amuse fellow musicians and crowds. As the founding member and leader of the band, Rick, like all the members of The Third Degree, is committed to the success of your event!
Frank Kozel - Guitar - Vocals
Frank's special musical talent lies in his ability to tailor his playing style and sound for each song. Starting as a child playing the accordion and clarinet, he soon realized the guitar was his true calling. Not only is he an excellent player and singer, he is also an avid outdoorsman and fishing guide. After deciding that becoming a professional golfer was likely not going to happen, he focused on his music. He is still the best golfer in the band!
Mark Lemieux - Guitar - Vocals
Playing and collecting since his youth, his collection of guitars and amplifiers rivals many music stores! He is an accomplished player appearing on several studio recordings in addition to his live performances. His hobbies include drag racing and researching aircraft and aircraft accidents.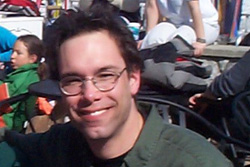 Shawn Stewart - Bass - Vocals
Years of touring and recording have enabled Shawn to perfect his impressive musical talents. When retiring from "the road" Shawn worked as a sound and light technician running sound for such well know acts such as Nickelback, 54•40, The Stampeders, Toronto and many others. In addition to playing bass and singing, he is also responsible for the running the sound for The Third Degree.